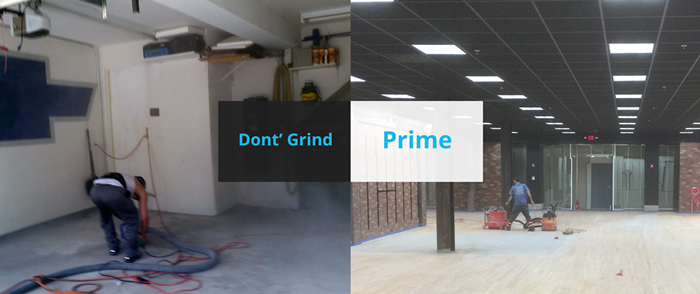 ToPerfectPrimer ®  is the only primer that adheres any substrate to YOUR overlay,
without odor, noise or mess. However, PerfectPrimer  is much more than a product. Some in the Industry even refer to  it as: …… A business model in a bucket! 
Why do we say that?
With PerfectPrimer ®   you upgrade your whole business model and get
the competitive advantage you need in today's economic climate.
Contractor's who use PerfectPrimer on a daily basis, have reported that they've doubled, even tripled their profits, even with the same volume of sales!   How is this possible?                                  

THE REASONS ARE SIMPLE, YET POWERFUL
Reason #1: PerfectPrimer, makes surface prep fast, easy and profitable!
Reason #2:  Because of this, you can bid lower, yet double your profit margin on each job.
Reason #3: You then complete your jobs sooner, freeing up valuable time for new projects.
Reason #4: You can now to say "YES" to the difficult or messy prep jobs that you used to turn down. In other words, the projects that nobody else wanted become " low hanging fruit", or the most profitable part of Your  business.
Reason #5:  You will produce those new jobs with the same time that you used to waste
while "grinding your profits away".
Reason #6: Simply said, "PerfectPrimer" lets you focus on your "Real"  business.
(After all, did you really get into concrete resurfacing because you wanted to grind floors?)
RECEIVE A DISCOUNT OF $ 30 OFF OF EACH 4 GALLON BOX OF PERFECTPRIMER.
(NO QTY LIMITS.) OFFER GOOD UNTIL DEC 31, 2017
To see our short demonstration video: